Sep 19, 2023
Global Wind Projects Makes Multi-Million Pound Investment in Liebherr LG 1750 Crane as It Gears up to Meet Wind Sector Demand
Global Wind Projects, along with sister company Global Crane Services, has made a multi-million pound investment in the purchase of a state-of-the-art Liebherr LG 1750 crane.
The 750t lattice boom mobile crane, which boasts the flexibility of a 750t crawler crane combined with the mobility of a high-speed mobile crane, joins an existing LG 1750, along with a LR 1750, TC 2800 and over 60 telescope cranes ranging from 25t-750t in the Global fleet and will help service growing demand from the wind sector in the UK and Ireland.
Expected to be predominantly deployed by Global Wind Projects on onshore wind scopes of work, the dual branded LG 1750 will also support Global Crane Services with its heavy lifting requirements at its Port of Nigg base and across the UK/Ireland.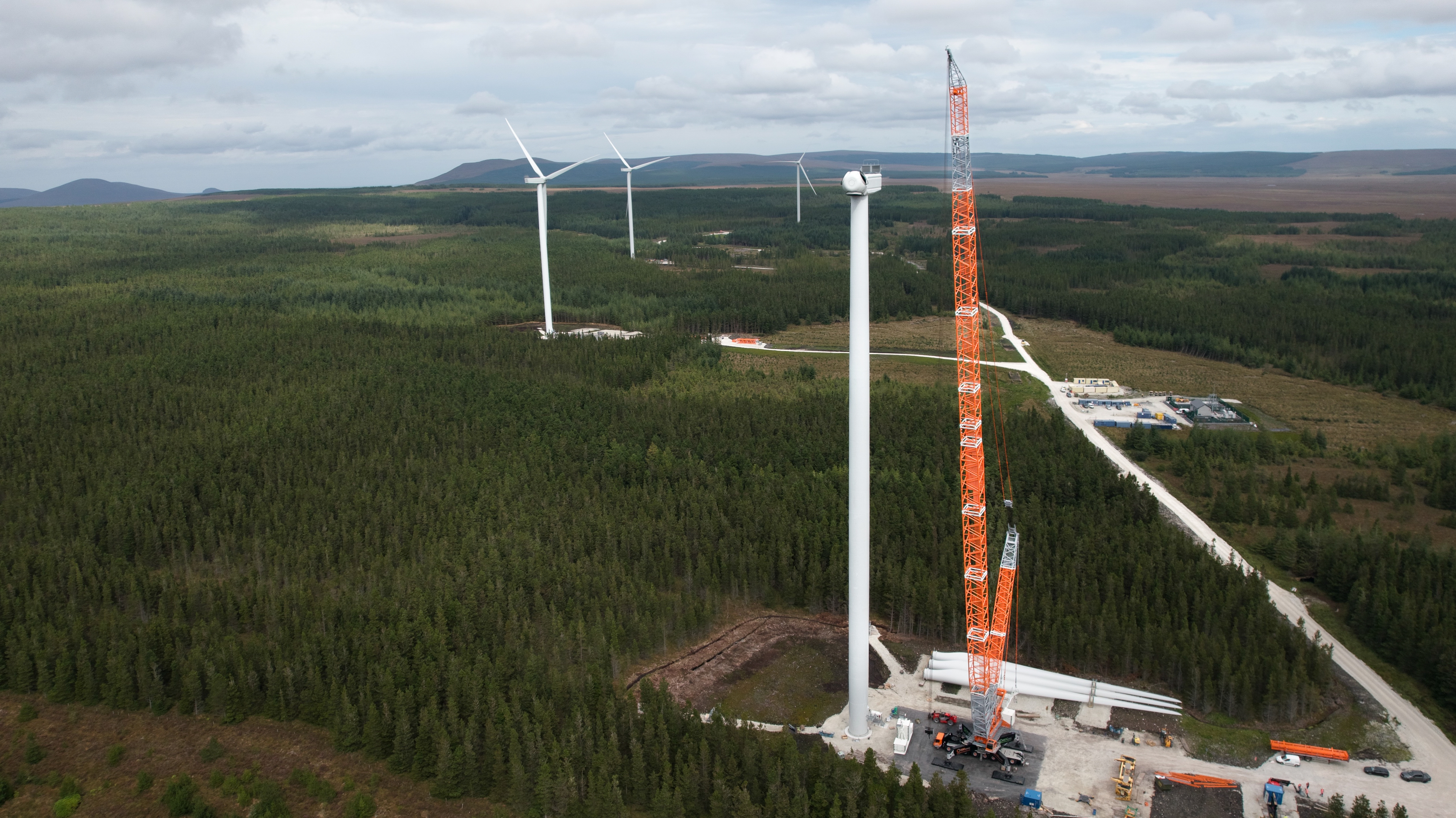 Speaking about the addition to the Global Wind Projects fleet, Ryan Burke, said: "The purchase of this new Liebherr LG 1750 doubles our capability for specific wind project requirements so it's a hugely significant investment for the company. The new crane has already been deployed to Ireland on its first job installing 5 onshore wind turbines for Nordex at ABO Wind Ireland's Sheskin Wind Farm in County Mayo and will then proceed to County Offaly to assist with the installation of 29 onshore turbines at SSE's Yellow River Wind Farm in County Offaly."
He added: "Having two LG 1750s in our fleet will help us meet the growing demand for our onshore wind crane and installation services and support the further growth of Global Wind Projects."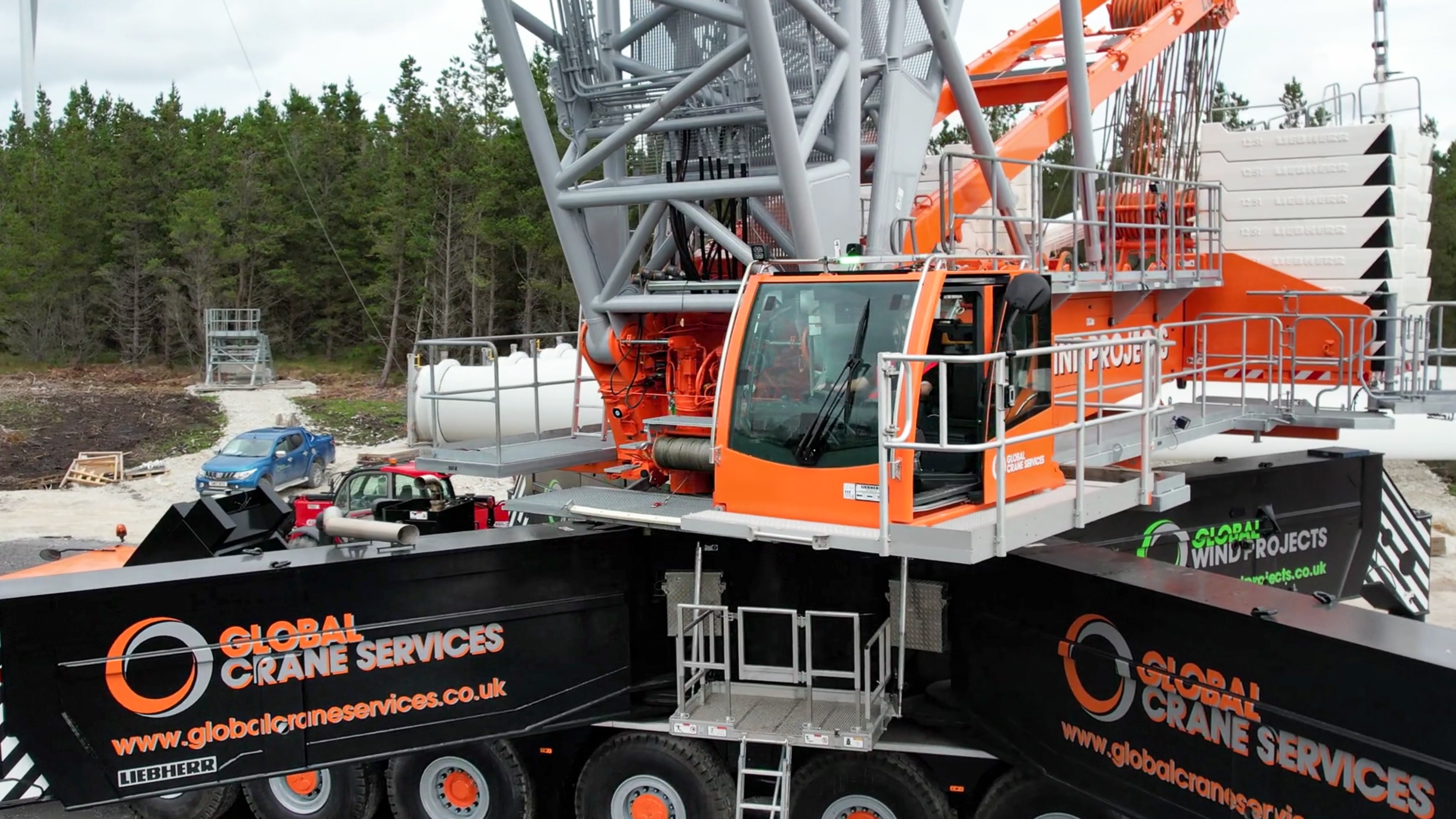 Rapid Growth
Founded in April 2021 by Global Port Services - part of the Inverness and Aberdeen-based energy sector service group, Global Energy Group - Global Wind Projects has experienced rapid growth since, establishing itself as a trusted partner to some of the biggest contractors in the renewables sector. As well as winning repeat work with key UK onshore wind clients, it has clinched major contracts to provide installation and M&E completion services for long term client, Nordex, at wind farms in Galway, Mayo and Offaly as well as landing its first offshore wind pre-assembly project with NnG Tier 1 contractor, Siemens Gamesa. The contract will see Global Wind Projects provide cranes, installation personnel and ground transport for the pre-assembly of 54 offshore wind turbine towers for the Neart na Gaoithe (NnG) Offshore Wind Farm with work.
The first of the three contracts in Ireland with Nordex saw Global Wind Projects provide installation and M&E services for 19 N149 turbines at the Rockgrid Ltd.-owned 101MW Ardderroo Wind Farm in County Galway. Works, which commenced in December 2022, were recently completed.
Liebherr Sales Manager, Lyle Sibbald, commented: "We have built up a very strong relationship with Global Port Services over a number of years and were delighted to supply this brand new LG1750 to assist with the expansion of Global Wind Projects. The LG1750 is recognised as one of the most versatile and productive heavy cranes on the market and will certainly play a vital role in Global Wind Projects wind farm work, as well as, Global Crane Services heavy lifting projects."